Our Commitee
Cancer Research Aid Committee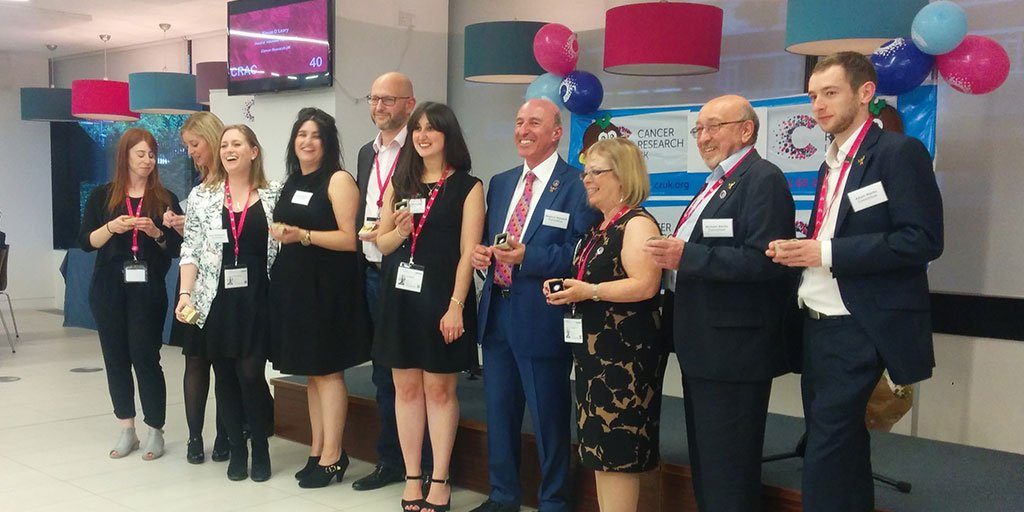 The event is organised by the Cancer Research Aid Committee (CRAC).
CRAC is part of the voluntary movement of Cancer Research UK, who raise funds in a variety of imaginative ways in their spare time.
This is the 39th year that the committee has organised this race which has contributed towards a total of over £1.6 million and helped provide vital equipment and facilities for Cancer Research UK.  In 2016 we celebrated the 40th anniversary of the creation of the committee!
A room was dedicated to the committee at a local research facility to celebrate the 30th Great Christmas Pudding Race
Make a donation
If you would like to make a donation, click here for our JustGiving site