Our Commitee
The Cancer Research Aid Committee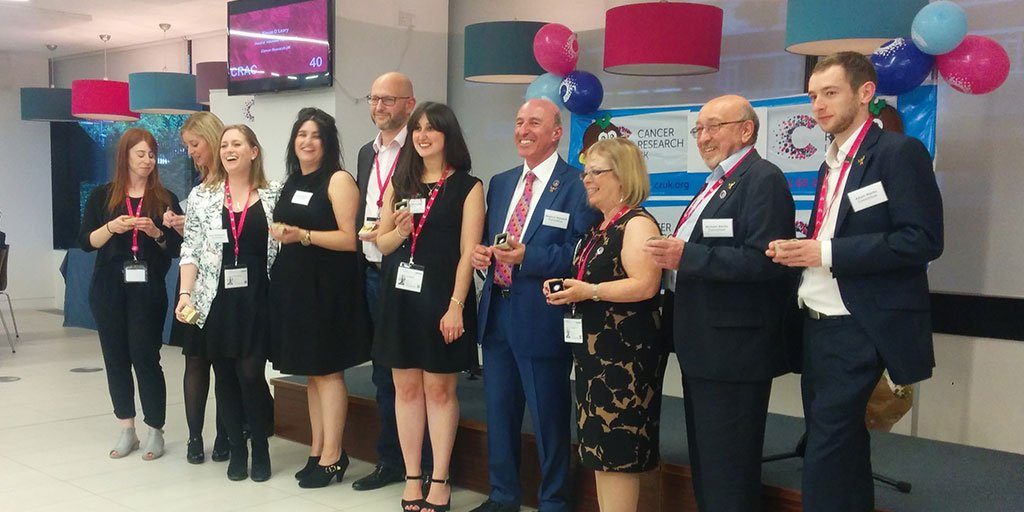 The Great Christmas Pudding Race is organised by the Cancer Research Aid Committee (CRAC).
The CRAC committee are a group of volunteers who raise funds for Cancer Research UK in their spare time and The Great Christmas Pudding Race, now in its 40th year, is their flagship event. Money raised from the race has contributed towards a total of over £1.6 million that CRAC has fund raised for Cancer Research UK to help them in their vital fight to beat cancer.
How it all began
The Cancer Research Aid Committee (CRAC) was founded in 1976 by Stephen Melzack, following the death of his 19 year old cousin Jane, of a brain tumour. At the time, C.R.A.C was the only 'youth' committee raising funds for what was then The British Empire Cancer Campaign.
In the early years, the committee of around 30 volunteers put on an event nearly every month. From themed evenings, car rallies and barn dances to quizzes and musical evenings. One of their biggest achievements was C.R.A.C Town, an 18 month project which saw a 12m by 18m town created out of Lego bricks which was displayed at Alexandra Palace for a weekend in 1979.
As well as these events, CRAC would also take their summer fete package – which included their infamous candy floss machine – to local fetes and Donkey Derbys in North London and to the annual Alexandra Palace bank holiday weekend fete.
The Cancer Research Aid Committee today
In 2016 CRAC celebrated their 40th anniversary of the creation of the committee. Some of the founding members of the committee are now joined by the next generation who have been a part of The Great Christmas Pudding Race almost since they were born and who now play an invaluable role in the organisation of the race each year. The younger generation have also carried on the tradition of organising some of their own events and have hosted some very successful pub quizzes, a Halloween party, comedy nights and most recently an Improv night.
Support us by making a donation
If you would like to make a donation,  can do this here.